Anthony Pratt tops list of political donations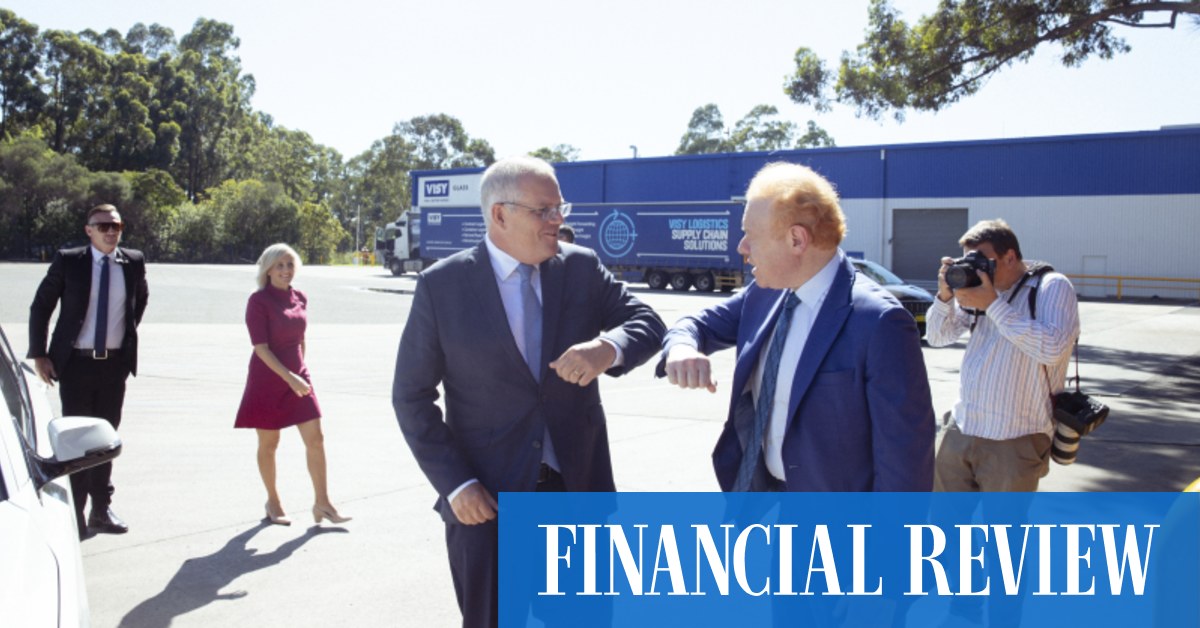 The donations data predates recently renewed funding by Clive Palmer of the United Australia Party leading to a likely federal ballot in May, when the mining magnate positions himself as anti-establishment.
The Liberal Party said it received $74 million in total revenue, which includes donations, corporate fundraising, public funding and other revenue, the ALP $67 million, the Greens $16 million dollars and Nationals $9 million.
The labor movement continued to be the biggest spender on the political campaign, with the ACTU spending nearly $2 million, the nurses' union $645,000, the teachers' union $552,000 and the construction union, forestry, marine, mining and energy spending $352,000.
Advance Australia also spent nearly $2 million campaigning, while GetUp reported just $67,000 in spending.
Lobby groups and companies that have made significant donations include the National Automotive Leasing and Salary Packaging Association ($303,700), the Pharmacy Guild of Australia ($295,149), the NSW branch of the Australian Hotels Association ($259 $946), PricewaterhouseCoopers ($246,008) and ANZ Bank ($244,100).
The returns show Australia's political giving needs urgent reform, said Anthony Whealy, president of the Center for Public Integrity.
"The Commonwealth has the weakest donation laws in the country. Today we can see some of the donations that were made in the previous fiscal year, but nothing less than $14,500 and nothing from the last six months," he said.
"The federal disclosure system is misnamed – it is a non-disclosure system with more than a third of political funding shrouded in secrecy. With an election looming, the public deserves to know who funds our political parties,"
"What we can see is that a handful of donors dominate political party funding. Big money has a big impact, with the top 10 donors funding almost a quarter of all donations.
Donation data also includes a $27,500 donation to the Liberal Party from Nine Entertainment Co, publisher of The Australian Financial Review.
A spokeswoman for Nine said the payment to the Liberals' Australian Business Network was made under previous management when Nine was also a member of the Federal Labor Business Forum.
"Nine has since implemented a blanket rule prohibiting donations to politically affiliated business networks," she said.
James Chessell, Nine's publishing managing director, said he was pleased that Nine had reconfirmed that he would no longer be involved in political business networking.
"As I said before the previous leadership's 2019 decision to engage in political fundraising was wrong," he said.
"Our newsrooms are covered by the Editorial Independence Charter which ensures that our journalists are able to continue their work of informing, engaging and holding the powerful accountable, regardless of their corporate or political affiliations. Our track record quality and unwavering journalism over the past few years speaks for itself.