Changes to the Political Donations Act: Time is running out before the election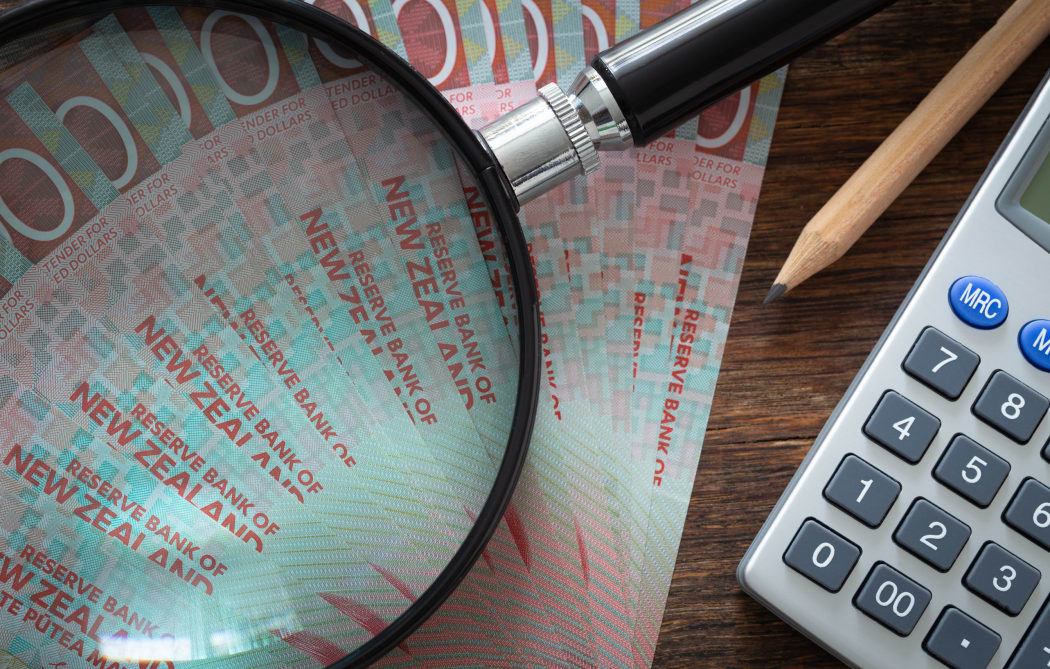 Opposition parties are crying foul over a change to the donations law, while the government is considering a separate solution to prevent big foreign donors from secretly influencing the elections.
Election donation laws have come under particular scrutiny after the end of the New Zealand First Foundation court case and the start of the Labour-National donations case.
Each case raises different concerns about current campaign donation laws in New Zealand.
Tim Kuhner, a law scholar at the University of Auckland, said morning report the cases showed that the electoral laws were not fit for purpose and needed to be revised.
"If we're talking about political representation, political accountability, transparency, etc. – democratic integrity – then no, the laws are not fit for purpose," he said.
Meanwhile, the government is pushing forward a short-term law it wants to pass before next year's election, and is also working on a review of electoral laws that aims for more permanent change ahead of the 2026 vote.
Such reviews are common after general elections, but are unlikely to lead to widespread change.
Experts also want a solution to a glaring problem revealed by the NZ First Foundation case to be slipped into the bill currently before Parliament. The government has sought advice on how to proceed, but has yet to confirm its approach.
The opposition denounces the lowering of transparency thresholds
The National and ACT parties are backtracking after the government presented its Electoral Amendment Billwhich is making changes, including expanding donation disclosure requirements and temporarily expanding access to voters who are overseas.
One particular change lowers the threshold before parties must publicly declare who the donor is from $15,000 to $5,000.
ACT leader David Seymour argued that this would unfairly benefit Labor and the Green Party over ACT and the National, and would damage the parties' ability to engage with the public.
He suggested people would give less if the rule were introduced – around $1.2million less according to 2020 election figures.
"That 1.2 million less means less publicity, less meetings, less promotion and less debate for New Zealanders in an election," he said.
"It also falls very unfairly – ACT would have lost more than Labor and the Greens combined. Labour, Greens and ACT…together would have lost less than the National lost alone."
That would screw up the fray, he said.
"There is no justification for doing so except that it will benefit two parties over two others."
He said he made it clear to all ACT donors that their money could not buy a policy.
"If anyone seriously believes there is a problem that giving someone $15,000 can buy influence over a political party and you should know that, it's less than 1% of the cost of half-credible political campaigning in New Zealand these days. It's just not believable to say they're making us more democratic."
"You give money to ACT because you like what we say, not because we say what you like. That's a bottom line for us but, you know, whatever the limit for others gone, it's definitely not 1% of their funding."
Kuhner dismissed Seymour's criticism, however, saying the change wouldn't change the amounts people could donate — they should just be more transparent about it.
"We absolutely have to be careful of political moves, but I don't think that's what's happening here," he said.
"The proposed reforms only increase transparency. Labor is not seeking to ban any particular donations, they are not even seeking to limit donations, they are simply seeking to help restore public trust by increasing disclosure. "
The Green Party said it supported the bill, saying it wanted to "get a lot of money and their influence straight out of politics".
"We don't share that concern that it will turn people off because if people want to donate they absolutely can – and they can stand on the values ​​of why they're donating," said co-leader Marama Davidson.
The party wanted the threshold to be as low as possible without making the administrative burden on parties unworkable – calling for a lower threshold of $1,000.
"We think it should be low because… of course we realize there's the kind of action of passing the bucket in the pub, so for practical reasons that's not always possible, but we just think that the transparency threshold should be low like."
But National Justice Party spokesman Paul Goldsmith argued the proposed solution did not address concerns raised by the court cases.
"The minister sort of points to a problem and then introduces a bill that deals with other issues, as if it were some kind of solution to the problem, which it is not," said he told parliament last night.
"The general purpose of this, Mr President, is to make it more difficult for political parties to raise funds."
He suggested that the lower threshold would significantly increase the work of party volunteers in administering small amounts of funding and, with less funding, there would be an incentive to move to a taxpayer-funded model.
"That's where this government is trying to take us, that's where the Green Party certainly wants to take us, and we disagree – we fundamentally disagree – we don't think that it is better for the taxpayers to be the fundraising parties."
He said such a system would be very difficult to design without favoring the incumbent parties.
Minister defends progress of bill amid trial
Seymour also criticized the timing, with the first reading beginning last night just days after the start of a trial of seven people accused of deception over National and Labor Party donations.
National leader Christopher Luxon was also frustrated with the timing, but for a different reason.
"There is a broader conversation going on about electoral law in general and electoral law reforms, but we have this kind of funding that is sort of separated, trying to be blocked before the election.
"We would prefer to see all of this considered a big part of the legislation."
Justice Minister Kiri Allan said the timing was appropriate given the timetable the government was working on.
"This is absolutely the right time to introduce this bill, we introduced this bill in the House last week and we made it clear what was going to be in this bill…it has to come into force before the next general election and we have made it very clear that this is what we are doing."
Government weigh-in options to close a loophole
Kuhner also echoed warnings from other legal experts about a more serious threat to democratic systems revealed by the NZ First Foundation case.
"It is important to note that in this New Zealand First case, the court determined that the money involved was not a party donation and therefore would not need to be disclosed by the party secretary of any way," he said.
"So we can reduce disclosure limits – which would be a good thing, make disclosure more robust – but we also need to redefine the meaning of 'donation to a political party' under the [Electoral] Law."
Essentially, the judge's findings suggest that large sums of money could be funneled through an organization not directly linked to the party itself – such as the New Zealand First Foundation – without having to be declared at all because it did not correspond to the legal definition of a party. Don.
This means that deep-pocketed foreign interests could, at a minimum, indirectly influence New Zealand politics in an election by funding
The Minister of Justice expects to receive advice today on whether this definition could be clarified in a late addition to the current Election Amendment Bill.
Asked about the issue earlier this week, Prime Minister Jacinda Ardern expressed concern that while further significant changes were needed to electoral laws, they might not be feasible before the 2023 election.
She said there were previous examples where changes had been made "quickly and badly" and she wanted to build consensus.
"Will there be? Yes, absolutely…if we have court cases that show there are issues, we will absolutely address them."
Fortunately, then, unlike thresholds, such a move would likely have cross-party support in parliament.
"If there really is a loophole, we shouldn't have people hiding money for campaign donations," Luxon said yesterday.
Seymour agreed: "I don't understand how you got $750,000 here, political party here, and that money went from A to B without a statement. In fact, I don't understand how they can do that, but the judge thinks they can and if that's what the judge says, then that loophole should be closed."
Davidson said the Greens were also on board: "We absolutely think this should be dealt with as soon as possible. It's something that was only revealed to us as a result of this matter, it's not something that was obvious to many of us before that."
Kuhner acknowledged it would be unwise to rush such a decision, but "it's not rocket science."
"The law could be rewritten in a bit more general way to achieve its clear purpose and intent," he said.