Government publishes proposals for changes in political donations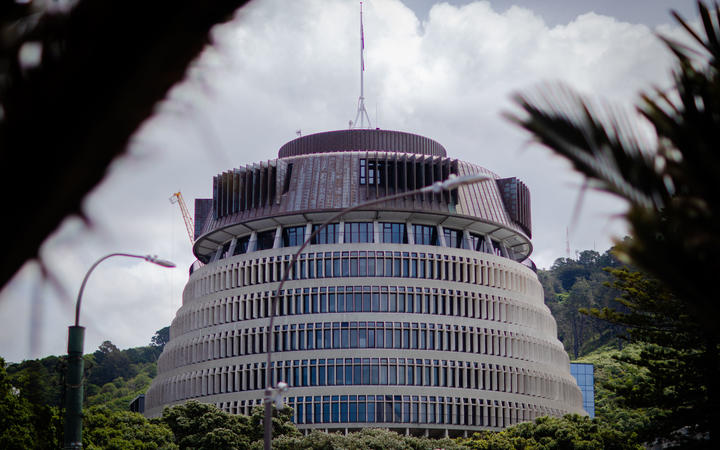 The law covering political donations is set to be revised, as the government quietly released proposals for change last week.
In October, Justice Minister Kris Faafoi announced a review of electoral laws, including voting age, three-year term, party funding and the "mantle" rule; he also pointed out some "targeted" rule changes, which included transparency around political donations, to be made ahead of the 2023 elections.
There are cases relating to political donations and Serious Fraud Office charges, linked to Labor, National and New Zealand First, currently in court.
The Justice Department's proposal states that "recent incidents involving donations to political parties or candidates have raised public concerns about the level of transparency and complexity of our donation regime."
"Each incident has been of a different nature and this suggests that there may be a number of vulnerabilities in the current settings that deserve more attention," he concludes.
A number of proposals are now open for public comment.
A major change would be to lower the threshold at which political parties must disclose the identity of donors from $ 15,000 to $ 1,500 – to align with the regime for individual candidates.
Others include increasing the frequency of party reporting of donations, the requirement to disclose the "volume and total dollar amount" of donations below $ 1,500, and the requirement for candidates to disclose. all ready.
A "ban on anonymous donations" is also under consideration. The proposal says this is "often raised in the public debate around transparency in political donations because it seems counterintuitive to be able to donate anonymously in a system that aims to promote transparency and openness."
A ban could "be a significant, principled shift towards transparency," but on the other hand, it notes the "need to protect the privacy of donors with respect to political affiliations (in accordance with ballot secrecy). ) and the potential moderating effect that a ban might have on donor participation for those who value anonymity above this form of political participation ".
ACT chief David Seymour said a change in the law would not solve the problem of politicians trying to outsmart the system.
"If people think it's a problem that people who break the law are brought to justice, then they don't understand what it is if a law doesn't work," Seymour said.
"The law works – that's why people are prosecuted… we're not talking about changing the murder laws because people have been charged with it."
He accused Labor of seeking to use its "own political advantage so that it can replace the system with taxpayer funding," which he said could also make it more difficult for parties like his to raise funds through to donations.
This was "obviously not the case", said Prime Minister Jacinda Ardern, as all parties "operate on political donations".
"We all do, that's the nature of our system, so I think we all have the same issues at stake, but I would also have thought that we all have an equal interest in making people trust. in him."
The government has not reached a "final position," she said, but is "really interested in what we can do to really build people's confidence in democracy" and wants to hear the public's point of view.