Political donations and overseas voting rules to change ahead of election – Minister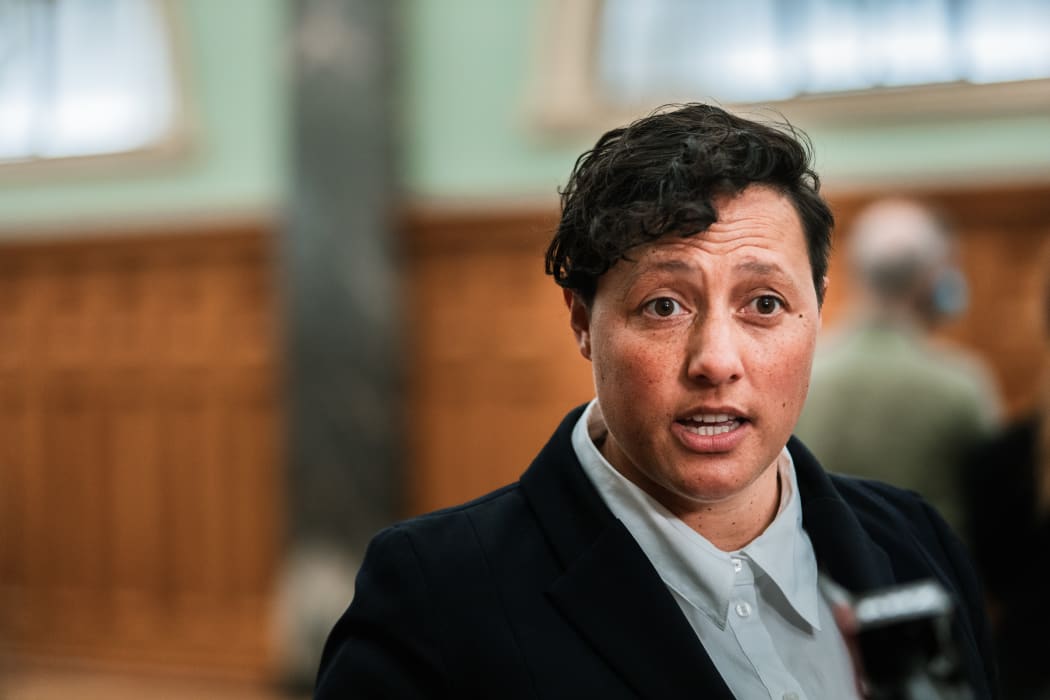 Political party donations and overseas voting rules will change ahead of next year's general election, Justice Minister Kiri Allan has announced.
In a statement, Allan said an election amendment bill would soon be introduced to tighten disclosure rules for political donations and loans, and temporarily expand access to foreign voters.
The bill would require the identity of donors of more than $5,000 to be made public – up from $15,000 previously – as well as candidate loans from unregistered lenders.
Parties would also be required to make public their financial statements, the number and total value of non-anonymous donations under $1,500, and the proportion of total non-monetary donations.
Allan, who took office two weeks ago, said targeted public consultations showed New Zealanders wanted greater transparency about how candidates and parties were funded.
"Better transparency of party and candidate funding helps build public confidence in our electoral system. These changes will provide the public with more information they want," she said.
This is a trial for two men accused of donation fraud at the New Zealand First Foundation which is continuing in the Auckland High Court.
Indeed, donations to political parties have been a hot topic in the 2020 election, with the Serious Fraud Office also looking at donations to Labour, National and Maori parties. The Labor and National cases are set to be heard together in a 10-week trial next month.
This afternoon Acting Prime Minister Grant Robertson said the lower disclosure limit, although higher than the $1,500 suggested by a Justice Department consultation paper, was still a significant improvement.
"I understand the advice from officials was that as you go further and further, the administrative burden and cost of having to go through and identify all of these people begins to outweigh the value of this you are doing."
Voting Abroad
The amendment would also change the rules for next year's election to extend voting rights to New Zealand citizens and permanent residents living overseas, due to travel constraints during the Covid-19 pandemic. 19.
Citizens would have to have visited in the past six years – instead of three – while eligibility for permanent residents would be extended from one year to four.
However, Allan said this change would only be specific to the 2023 general election.
"There have been unique challenges faced by New Zealand citizens and permanent residents who have been unable to return home for the past two years, including Covid-19 travel restrictions and security requirements. mandatory isolation," Allan said.
"While many requirements have been lifted, overseas voters still face significant financial, travel, health and logistical hurdles to returning home, including the risk of further Covid-19 restrictions."
She said permanent changes to out-of-country voting eligibility would be considered by the Independent Election Law Review which would report by the end of next year.
Robertson said the changes were a significant improvement and given the time left before the next election, "it's a job well done."
Greens call for new changes
The bill offers a more constrained, Labour-led approach to similar changes proposed in a bill by an MP from Green Party justice spokesman Golriz Ghahraman.
Taken from last month's cookie jar, the MP's bill would also have allowed Maori voters to switch lists at any time, lower the voting age to 16, lift the voting ban prisoners and implement the recommendations of the 2012 MMP review.
In a statement, Ghahraman said the Greens had been the only party to consistently push for campaign finance changes, and attributed that pressure to the government's announcement.
"It was only last week that we heard about the influence that high net worth individuals had on New Zealand First's stance on capital gains tax during the government's last term. It's not inconceivable to think that we might have a capital gains tax in place now if there wasn't one for wealthy people's ability to donate anonymously," she said.
She urged other changes, including a cap on total party donations, and for changes to overseas voting eligibility to be made permanent.
ACT warns changes will impede engagement
ACT leader David Seymour said the changes would not solve any public policy problems and would prevent people from engaging in politics.
'Everyone supports openness and transparency, but these changes have nothing to do with it and Labor cannot explain why they are needed,' he said.
"The law works – that's why people are being prosecuted. We're not talking about changing the murder laws because people have been charged with it."
He said there was no evidence that donations of $15,000 or less distorted the policy in any way.
"If anyone seriously thinks that a political party would give up their integrity and principles for $15,000, then they don't understand the cost of a modern campaign.
"It is outrageous that Labor is pushing them through just before an election. Changes to the Electoral Law should be widely consulted with a view to implementing them in subsequent election cycles, not the one they are currently contesting."
He said the fact that the Labor Party was pushing the changes with its majority was constitutionally dangerous and damaging to New Zealand.