Rep. Haley Stevens ends Levin political dynasty in brutal Democratic primary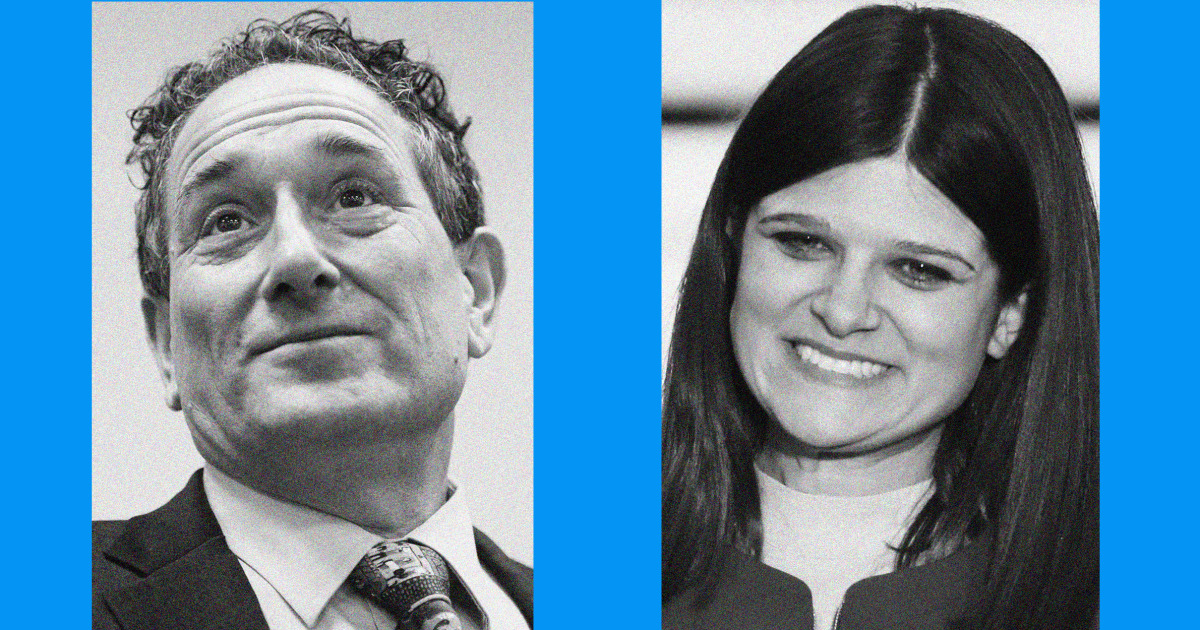 WASHINGTON — The Levin political dynasty came to an end Tuesday night in a brutal House primary in suburban Detroit, as NBC News projects that progressive Rep. Andy Levin, D-Mich., lost to more moderate Rep. Haley Stevens , D-Mich .
Levin is the son of former Rep. Sander Levin, D-Mich., and a nephew of the late Sen. Carl Levin, D-Mich. At least one family member has served in Congress since 1979 – a run that will end in January.
The rare incumbent vs. incumbent primary matchup was the result of a redistricting plan that merged parts of their current districts, with more voters coming from the current Stevens territory.
In an unusual twist, Levin, who is Jewish, was forced to defend his record on Israel-related policies against attacks from supporters of Stevens, who has been more hawkish on the issue despite not being Jewish. A super PAC affiliated with the American Israel Public Affairs Committee spent $4.2 million on ads to boost Stevens and hit out at Levin, while J Street, a progressive pro-Israel group, paid around $700,000 for ads supporting Levin.
But the split over Israel was just a thread in a story full of subplots.
Both campaigns have focused heavily on appealing to black voters in the newly reconfigured 11th district — where 29% of the voting-age population is nonwhite. Stevens won endorsements from incumbent Rep. Brenda Lawrence, D-Mich., who is black and currently represents many constituents in the district, and Congressional Black Caucus Chair Joyce Beatty.
The race has also become a national battleground for the progressive and moderate wings of the Democratic Party, with liberal figures such as Sens. Bernie Sanders, I-Vt., and Elizabeth Warren, D-Mass., campaigning for Levin for the past few weeks.
Finally, it served as a showcase for the strength of EMILY's List, a group that supports candidates who promote abortion rights. An offshoot of EMILY's List has injected more than $5 million to help Stevens, even though Levin supports abortion rights and was recently arrested in Supreme Court protesting for their protection.
While the race directly affected only one congressional seat, the spending and high-level endorsements both underscored the importance political elites placed on the outcome of the contest, which had come to mean far more to Progressive Party activists, donors and leaders. and the centrist wings of the Democratic Party.
The intense spotlight has brought unexpected heat to a campaign between two lawmakers who almost always vote the same on the House floor.
One of Stevens' most influential supporters this year accused Levin of being "arguably the most corrosive congressman for US-Israel relations."
The two differed much more on vision than on vote.
Levin is an activist who has embraced key pillars of the progressive movement's agenda, including Sanders' "Medicare for All" single-payer health insurance plan, the Green New Deal climate proposal, and criticism of management. by Israel of its relations with the Palestinians.
Stevens, who prefers a public option for health insurance, did not sign the House's Green New Deal bill, and she has always supported American support for the Israeli government. Allies regularly describe her as pragmatic in her approach to politics.
In one of their few splits on major legislation, Stevens voted for the United States-Mexico-Canada Trade Agreement, which overhauled and replaced the old North American Free Trade Agreement between the United States. , Mexico and Canada. Levin, who has the support of some national unions, voted against the Trump-era deal.
Stevens' spokeswoman Larkin Parker said the congresswoman took a "big jump" in her numbers after the Supreme Court's Dobbs decision, which struck down Roe's federal abortion rights protection against Wade. .
Stevens' support in the business community and among AIPAC-affiliated donors had helped her raise $4.7 million by mid-July, including $1.5 million she still had for the last few years. weeks of the race.
Levin was struggling to keep up. He had raised $2.7 million by mid-July and had just over $700,000 on hand.
His defeat caps a long chapter in Michigan's recent political history in which the Levin family dynasty has been surpassed only by the Dingells, who have represented one of the state's congressional districts since 1933.