SPEECH: Andrew Wilkie's bill to 'clean up political donations' #IndependentsDay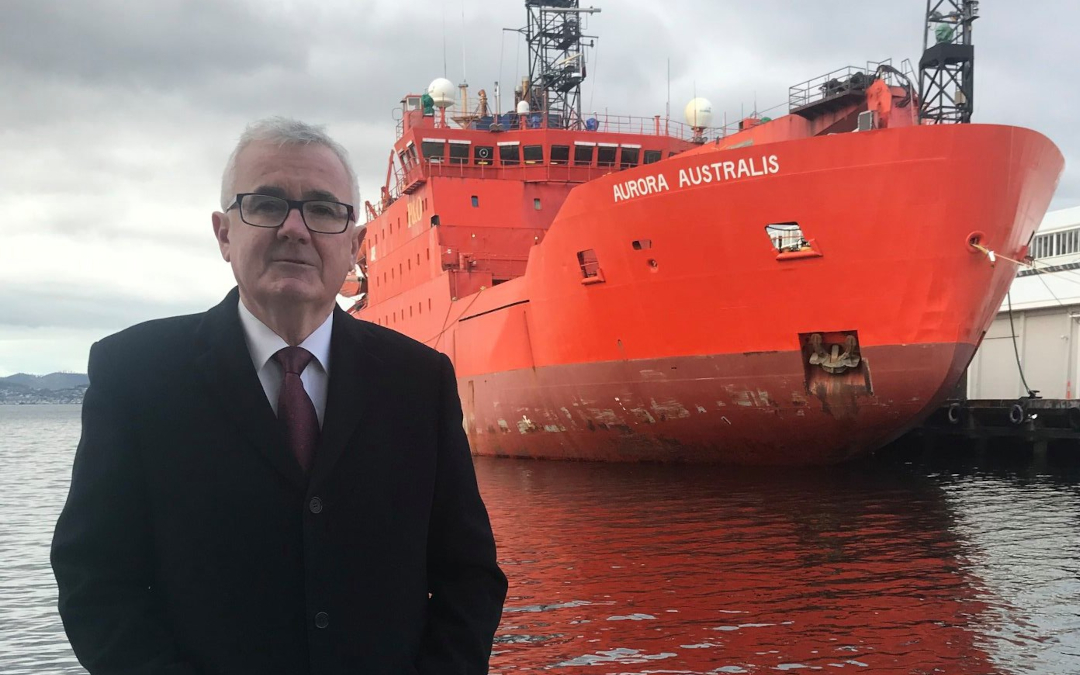 Mr WILKIE (Clark) (11:00): I move:
That this bill be now read a second time.
Australians' trust in politicians and the political process is at an all-time low, and for good reason, because due to this country's weak political donation laws, voters don't even know who they're voting for. Indeed, millions of dollars in political donations go undisclosed every year, and Australians are routinely left in the dark about who funds their current and potential elected officials.
To restore this dwindling trust, we urgently need significant reform, starting today with a fundamental overhaul of our political giving framework. We also need an independent federal integrity commission with teeth, more comprehensive media freedom laws, and better protections for whistleblowers. It's what the community demands, and it should be something that receives bipartisan support.
The current disclosure threshold for political donations is $14,500, and that's obviously way too high. In addition, current legislation also does not require donors to disclose if they give multiple times just below the threshold. So in practice this means that, for example, a mining company can give away $14,499 multiple times without the public ever knowing.
Indeed, a report released this month by the Center for Public Integrity showed that nearly 30%, or $1.38 billion, of donations received by major parties since 1998 came from unknown sources. Recent figures released by the Australian Electoral Commission paint a similar picture as, in the last financial year alone, more than $68 million in unexplained money poured into political parties, accounting for almost 40% of all donations.
Worse still, donation disclosures are only required once a year, which means up to 19 months can elapse between a political entity receiving a donation and the public learning about the donation. How on earth can the community expect to make informed decisions at the polls if they have no idea who funds candidates and parties? They can not.
I would add that the situation is even worse in Tasmania where we also have to endure the weakest political donation laws in the country. Indeed, despite promises from Tasmania's Liberal government to legislate for greater transparency in political donations, both the Liberal and Labor parties went to elections in Tasmania last year backed by hundreds of thousands, if not millions, of black money dollars. Indeed, in the last financial year, the Tasmanian branch of the Liberal Party only disclosed the source of $260,000 out of $3.4 million, a startling 7.6%. The Tasmanian branch of the Labor Party was not much better, only revealing where 15½ per cent of its funding came from.
This brings me to the Bill before the House today – the Commonwealth Electoral Amendment (Political Donation Cleanup) Bill 2022 – which would enhance the transparency and accountability of political donations; starting with lowering the disclosure threshold to $1,000 and requiring aggregation so that multiple donations received from the same donor must be disclosed if the sum of all donations reaches this threshold. The bill also requires real-time reporting of donations to the AEC and, in particular, that political entities must provide feedback to the AEC within two business days of receiving a donation over $1,000. $. The AEC is then required to publish this on its website as soon as reasonably possible, which is not a new concept, as several states already require real-time donation reporting. Indeed, if we were debating this bill right now and it received bipartisan support, we could see such disclosure in the next federal election.
Voters surely have a right to know who funded a candidate or party before they vote, because the reality is that government policy is shaped by political donations.
In other words, when someone hands over tens of thousands or even hundreds of thousands or millions of dollars in donations, it comes with an expectation of a return on that investment. And very often in Australia these days, the return on such investments is pretty good, to say the least.
Not insignificantly, Pratt Industries donated $1.3 million to the Liberal Party in the last fiscal year, and subsequently the company received a $10 million grant. federal government dollars from the Bushfire Recovery Fund. Do whatever you want with it.
Additionally, donations from certain industry sectors continue to have a significant impact on policy and decision-making. For example, I have no doubt that the reluctance of the two major parties to implement meaningful gambling reform is a direct result of the huge money they receive from this industry. In the last financial year alone, the coalition received more than $540,000 from pro-gambling stakeholders and Labor received $516,000. And, again, that's just the money we know about.
Nor is it surprising that fossil fuel companies, backing big gas projects across Australia, gave nearly $1 million in political donations to the three main parties last year, a fact that was revealed the same week that the opposition pledged to open a new taxpayer-funded gas-fired power station, a policy opposed by all energy experts.
Politicians should be serving their communities, but instead they bend over backwards to please big donors. And big money in politics is a huge problem. Indeed, the Center for Public Integrity reported that just 10 donors accounted for more than $4.2 million, or 23%, of all political donations in the last fiscal year. That is why this bill puts a cap of $50,000 on the total amount a donor can donate during an election cycle.
The bill also caps the total amount that candidates and parties can spend on election campaigns, as parliamentarians must be elected based on their policies, values ​​and what they can offer their community. Instead, our current system facilitates elections based on who has the biggest war chest.
Australians will remember that Clive Palmer spent an absurd $80 million in the last federal election, and it has been reported that he intended to top that amount in this year's election. This blatant threat to try to buy the outcome of an election is something we should all take very seriously.
In addition, politicians and parties should not accept donations from sectors whose activities cause direct harm to Australians. That's why my bill prohibits donations from fossil fuel companies, gambling companies, liquor companies, and the tobacco industry. It also increases penalties for companies that violate election laws. And finally, my bill expands the definition of a gift to include any expense that benefits a party, such as the "Love Your Local" campaign we saw from the slot industry in the 2018 election in Tasmania. It also captures money spent on attending political fundraisers and functions to minimize payment for access to politicians.
In closing, I urge all hon.
I would also like to thank my collaborator Millie von Stieglitz for the remarkable work she has done in preparing what is quite a complex bill.
In the time I have left, I invite the member for Indi, who is seconding the bill, to comment on the bill.
The law project
Commonwealth Electoral Amendment (Political Donations Cleanup) Bill 2022
Related: Helen Haines backs Andrew Wilkie's bill to 'clean up political donations' #IndependentsDay
Related