The January 6 Committee does what the political media did not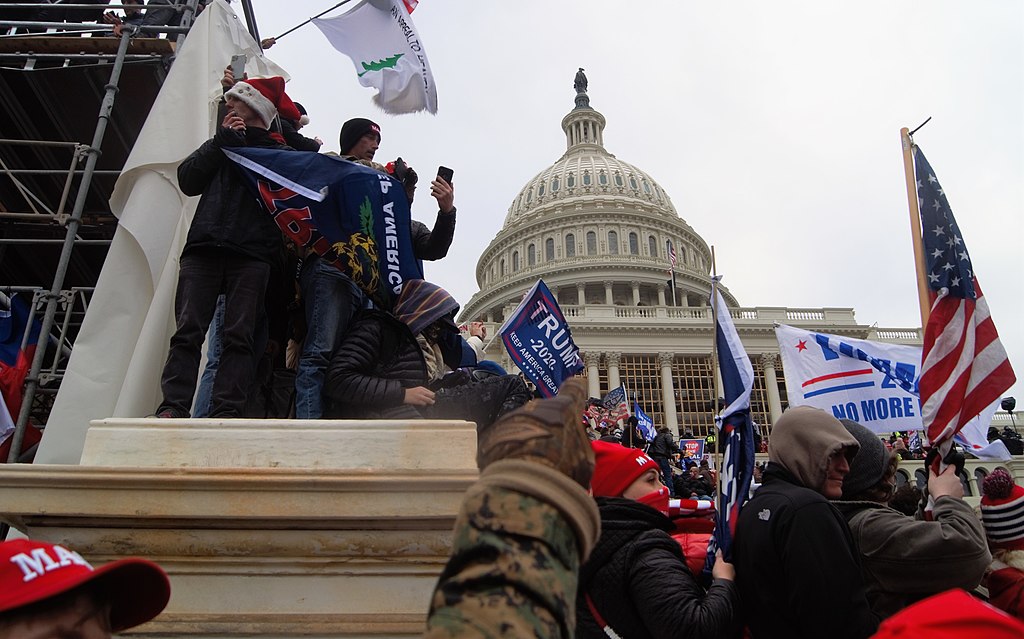 American news organizations have failed miserably in impressing on the American people how the January 6 attack on the Capitol was just one element of the Republican Party's organized, intentional, and ongoing attempt to overturn the results of a free, fair and appropriate policy. election – a criminal and seditious plot.
They have failed miserably to communicate what is at stake in the midterm elections, and how the choice voters face in November is not simply between two parties, or a referendum on President Biden, or the economy, but is to succumb or resist a slide into autocracy and patriarchal theocracy.
And now, as the January 6 congressional select committee embarks on an effort to do the job that the media has so miserably failed to do, I fear that our top newsroom executives and political reporters will respond in ways defensive and contemptuous, using partisan framing, bilateralism, the bad of sports analogies and critical analysis of theater to marginalize and mock a heartfelt and desperately needed exercise in truth.
I fear that the arbiters of our elite, corporate media, will adopt the Republican talking points on the motives and conduct of the committee. I fear they will engage in so-whatism about new revelations, presenting them as old news that doesn't change anything. I fear they are downplaying this story, the most important American story in decades, and the biggest political crime in the country's history, in favor of other ongoing crises which, while extremely important, in the larger scheme of things matter much less. I'm afraid they'll be distracted by bad faith actors flood the area with misinformation and misappropriation.
You can already see hints of the framing in the pre-court coverage.
It's a political stunt:
Annie Karni and Luke Broadwaterwriting in The New York Times, wrote, "With their control of Congress on the line," Democrats face an "uphill battle" to make "a larger case for why they deserve to stay in power."
This paragraph just killed me:
Their task is to persuade voters that the Jan. 6 attack revealed bigger and more important issues, including the Republican Party's alignment with violent extremists and its decision to embrace the "big lie" according to which the 2020 election was robbed of a test of membership.
Isn't that exactly the job of the media?
This won't change anyone's mind:
In the Washington Post, Jacqueline Alemany, Josh Dawsey and Amy Gardner wrote that "the end result…remains an open question", as public opinion has "long since hardened into competing blocs, making breakthrough difficult, even with prime-time programming".
No one will pay attention:
Here is Bart Janssen writes for USA Today that "the challenge is whether the ticking triggers alarms or whether the public simply hits the snooze button".
What Journalists Should Do Instead
What journalists should do is embrace and amplify the committee's attempt to tell the truth, contextualize them, and help ensure that members of the public understand what happened and what they should do about it. this subject.
Republicans have attempted to turn January 6 into a political issue — and, of course, the debate is undeniably partisan. But the goal here — the goal journalists should share — is not partisan: it's the truth.
That said, if anyone presents evidence that contradicts the committee's findings, of course that should be taken seriously. But hollow protests that are unsupported by any facts whatsoever should be treated – and described – as such.
In fact, journalists who insist on covering "both sides" of the issue should be explicit. My proposed language:
Republican leaders oppose the hearings and try to deflect attention from them, but have yet to present a single piece of evidence that contradicts the committee's emerging narrative or supports the big lie that, in effect, has become a central tenet of their party. and a major theme in their campaigns to win back Congress in the 2022 midterm elections.
Journalists should take this opportunity to sound the alarm again and again. Sure, they've missed so many earlier opportunities, but now is the time to overcome the corporate newsroom's reverence for imperturbability.
They should stop feeling pressured to attribute key facts to "Democrats" or "certain legal experts." They need to understand that this actually casts doubt on facts that have been proven beyond a reasonable doubt.
This means, among other things, calling evidence of a criminal conspiracy by what it is, not putting "criminal conspiracy" in quotation marks or at arm's length.
Common sense tells you it was a conspiracy. Common sense tells you it was criminal. The evidence is already overwhelming. As a federal district court judge wrote in his decision in a related civil case, "The illegality of the plan was obvious." There's just no way Trump is phone call to Georgian Secretary of State Brad Raffensperger trying to bully him into changing the state's vote count was not a criminal act.
Jean Daniszewski, the standards editor at the Associated Press, was not prepared to officially release his reporters to remove "criminal conspiracy" from the quotation marks when I spoke to him on Monday. "I would say, for your credibility, if something is questionable, you should have attribution," he told me.
But the AP determined years ago that climate change is not legitimately questionable, and other news outlets have followed suit. "It must be so overwhelming that no one could reasonably argue with it," Daniszewski explained.
I begged him to consider the existence of a criminal conspiracy to steal the election in that same category. "I guess we'll see how it plays out," he said.
A legitimate caveat about the committee is that whether Trump and the other conspirators are held accountable will ultimately not be decided by them, but by the Justice Department. One of the main purposes of the hearings is to present a powerful and compelling case and increase the pressure on the DOJ to charge, prosecute and convict them. But it's unclear what effect, if any, the hearings will have on Merrick Garland, who will make (or has already made) the final decision.
As the committee reveals its findings, journalists should definitely consider whether the story, or new revelations, bolster a potential criminal case.
And if and when the case becomes even more overwhelming, then reporters should ask themselves: For what reason other than politics is the DOJ not proceeding with indictments?
The court of public opinion matters too. In some cases, the proper verdict is public horror, not criminal culpability.
Another obvious success would be for the hearings to lead to reforms. "Ultimately, what you had with Watergate was a real window for democratic reform: a moment to strengthen and improve democracy," said Jon Steinman, communications director for Protect Democracy.
Legislators in the 1970s implemented a series of post-Watergate laws, including the Privacy Act, new FOIA rules, dramatic new limits on political contributions, reporting requirements on campaign finance, new congressional ethics rules and new independent attorney provisions.
In early 2021, the House Democrat approved a sweeping package of measures relating to voting rights, elections, ethics and campaign finance, but died in the Senate.
Steinman is realistic: "I'm afraid to open this window of reform," he said.
The long view
I spoke to Fred Wertheimer, who is in his 52n/a year of trying to make government more responsive to people. He started at Common Cause in 1971. He is now president of Democracy 21, a nonpartisan nonprofit he founded in 1997.
"The committee has a tough job to break through with everything that's going on," he said. "But, if they can break through, I think they can educate a significant number of Americans who don't know the full story of exactly what happened. It wasn't a single event on January 6 , as we know. It was the front line of a movement to replace democracy with autocracy.
I told him what I was writing.
"Your interest in how the media will react to this is relevant," he told me.
I told him that I was worried that news organizations would contradict the story – that TV presenters, for example, would tell their viewers something like "The Democrats called this a criminal conspiracy, but the Republicans said that it was just an attempt to distract from Joe Biden's terrible economy."
"I can't eliminate your worry," he said.
"All the things you worry about are going to happen. I can't solve this for you. But I can tell you that what's going to shake things up for this country, at least potentially, is what happens to Trump as a result of this, and as a result of the fall of the Justice Department.